PrePay Payment Plan: Save 3%. Pay for all of the years' services in advance and get 3% off the total. Additional services performed not originally factored will be charged during that month as usual.
AutoPay Payment Plan: By far our most popular plan, TLC Land Care will automatically charge your credit/debit card each month for the services we perform during the month (or the SmartBudget amount). No more checks to write & mail, no need to go online to make the payment, everything will be on autopilot—no more worries about getting the bill paid on time. Your credit card number is safe and secure, too. I will still email your invoice to you after the payment is processed for you to have for your records.
SmartBudget Payment Plan:  We will compute the a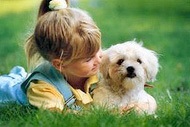 mount of the years' services and divide the total over 8 or 9 equal payments. The payments will be automatically charged to your credit or debit card each month. This will balance out the amounts charged and avoid the high dollar invoices (like April and October when the invoice could be 2 or 3 times the normal month because of additional services like; sprinkler services, fertilizing, cleanups, etc). Repairs or extra services during the year could be factored in and the SmartBudget amount adjusted for the remainder of the term.
Senior Discount: Save 5% in addition to any payment plan!
Multiple Property Discount: Save 3% when you own 3 or more properties we service.